Grab the Latest on Author Jane Burns
Jane Burns, author of 'My Sister's My Teacher', recently attended the Play Day event at Summerlee Museum. Jane read extracts from her novel and offered the opportunity to buy the book.
Jane said: "It was great to read the novel in some of the actual settings which appear in the book. I had such a fun time."
Jane has also been busy penning a letter which was featured in the 'Between Friends' column of the magazine 'The People's Friend'. - This magazine actually appeared in 'My Sister's My Teacher'. The letter can be seen below along with an image from the Summerlee Museum event.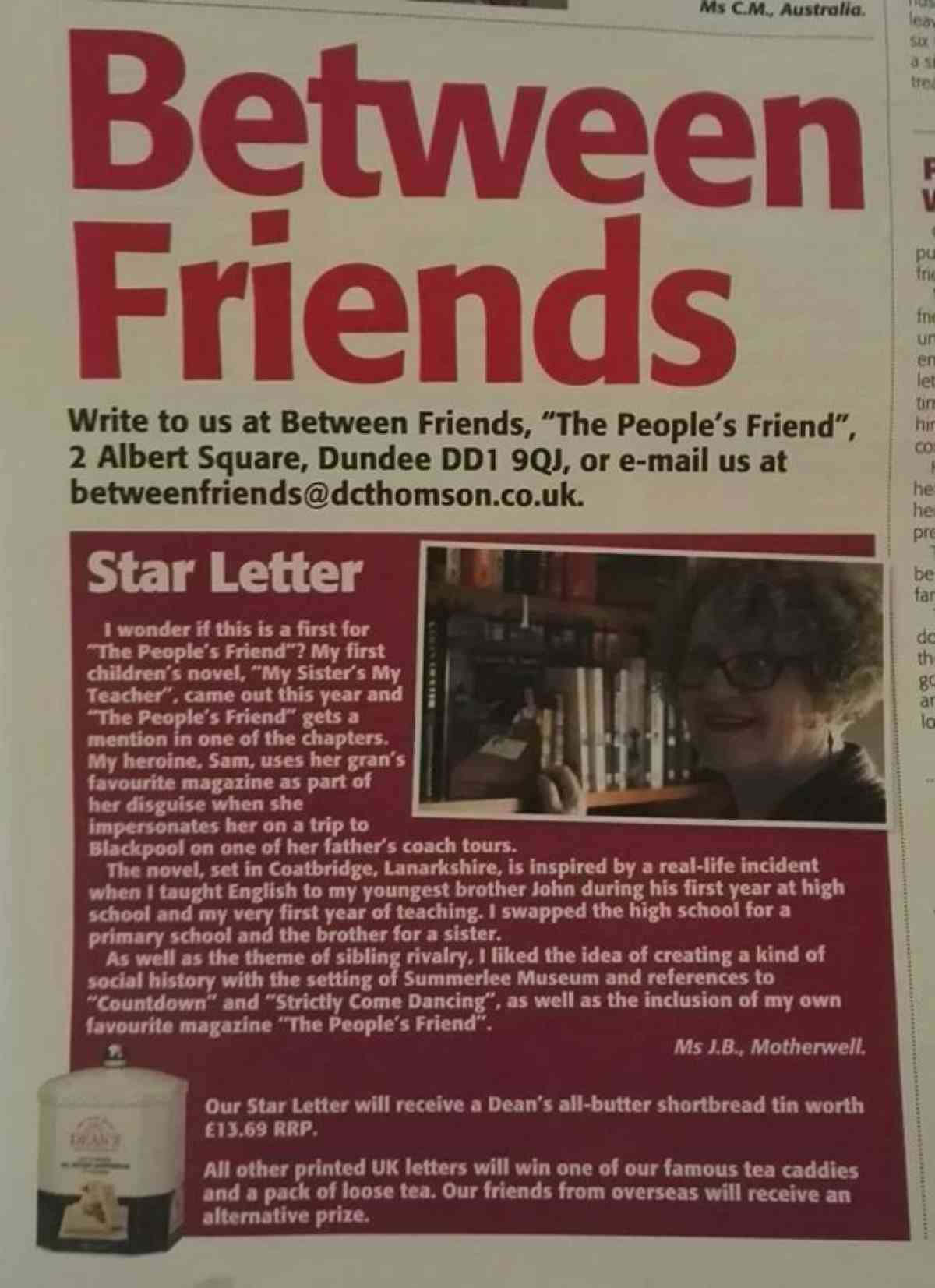 "Holly was still shaking the life out of me and pointing to the stage. I had missed Mr. Bamber announcing our new teacher. I stood up straining forward eagerly to catch a glimpse - only to find out why Holly was so frantic. There on the stage beside Mr. Bamber stood MY BIG SISTER ANGELA!"
How had Angela managed to slip that one past her kid sister? Sam's worst nightmare had become a reality. Angela was only 10 years older than Sam. Was there going to be room enough for the two of them at Summerlee Primary? Sam didn't think so. How could she get rid of BIG SISTER ANGELA? Sam needed some ideas - and fast. But she hadn't reckoned on Bully Bella getting in the way, almost wrecking Sam's final year at Summerlee. It looks as though Sam will be ejected from Summerlee Primary School before Angela.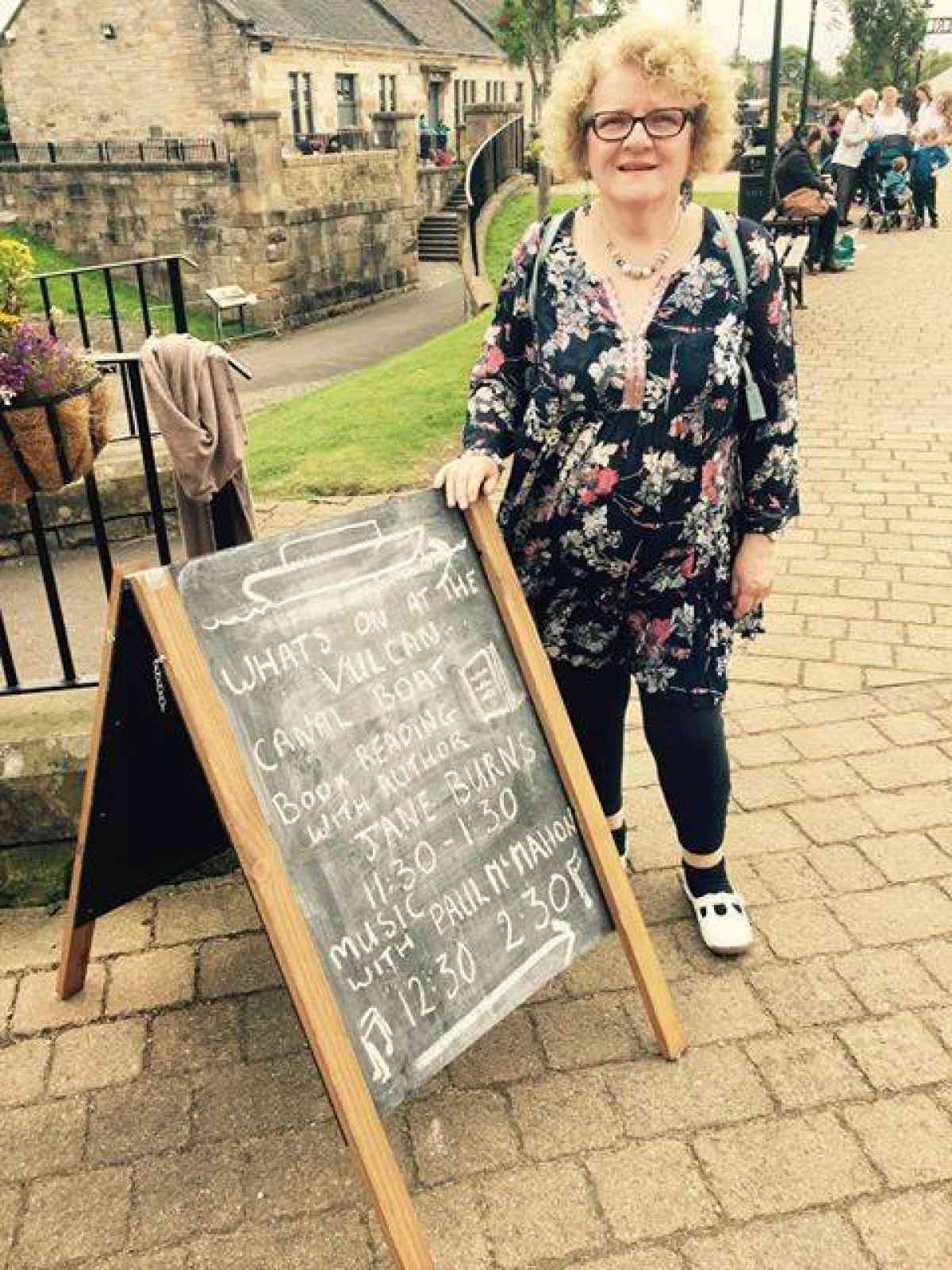 posted on:
Friday 11th August 2017