J. D. Welch receives a lovely letter from a young fan
A young fan of 'The Einstein Code' wrote a letter about the book. She addressed the author J. D. Welch and said that "I really enjoyed it [the book]".
The 10-year-old went on to give a lovely and honest review of the book.
The protagonist is named Ben and he is dealing with a real crisis. His mother has been kidnaped and to make things worst no adult believes him, he has no other way but to take on the responsibility of finding his mother himself.
He has to solve puzzles and look for clues to find her. And there are many twists and turns that he isn't aware of. Some will put his life at risk but he has to continue until he solves the mystery.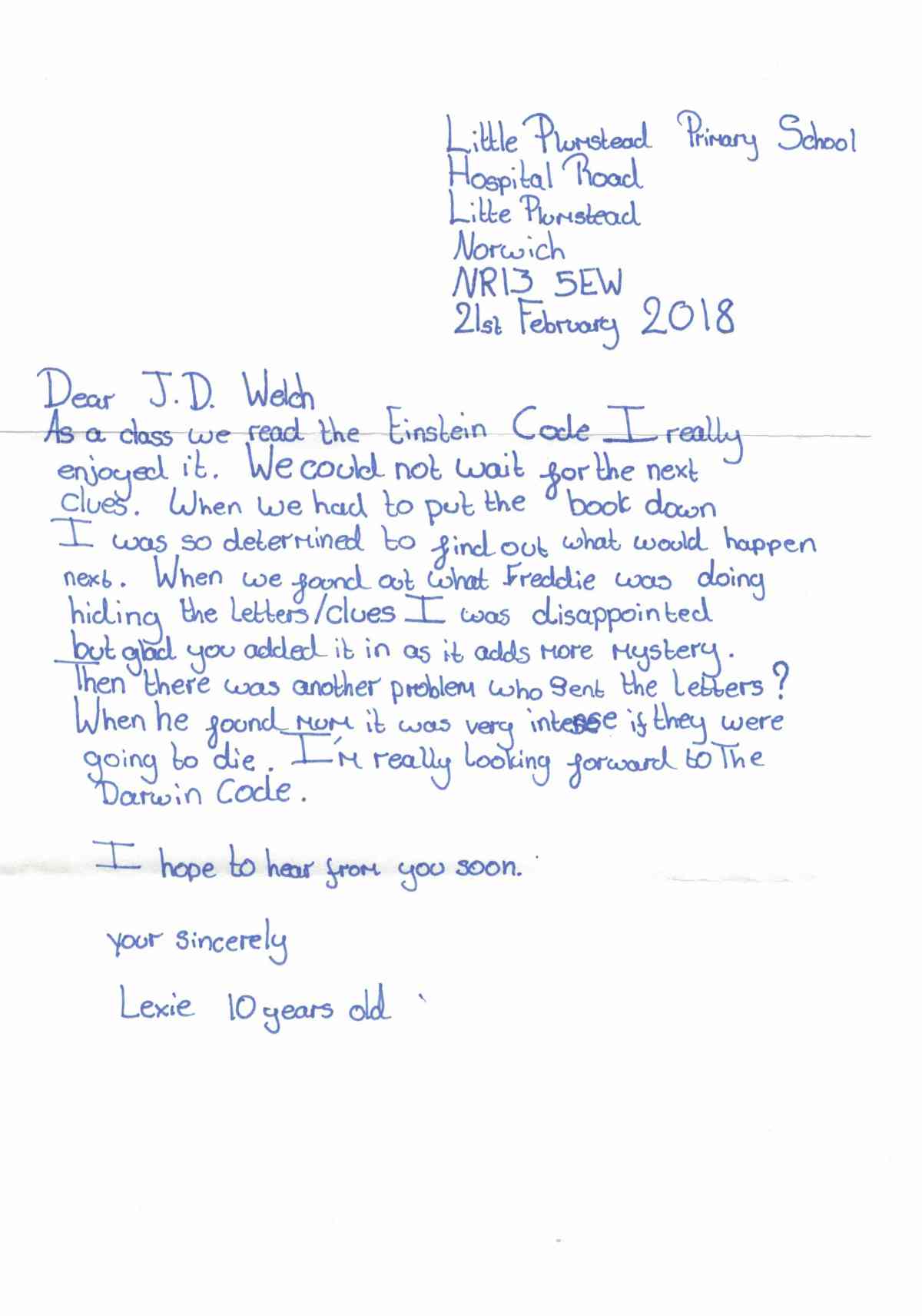 Time is of the essences, as his mother's life hangs in the balance.
The reviewer is anticipating the next book in the series, just like so many other fans of the book.
The author is a Stockport native and has always enjoyed books and puzzles.
She holds a degree in Chemistry from Oxford and served in many different companies in the management capacity.
She focuses on her family and spends her time writing.
posted on:
Saturday 14th April 2018